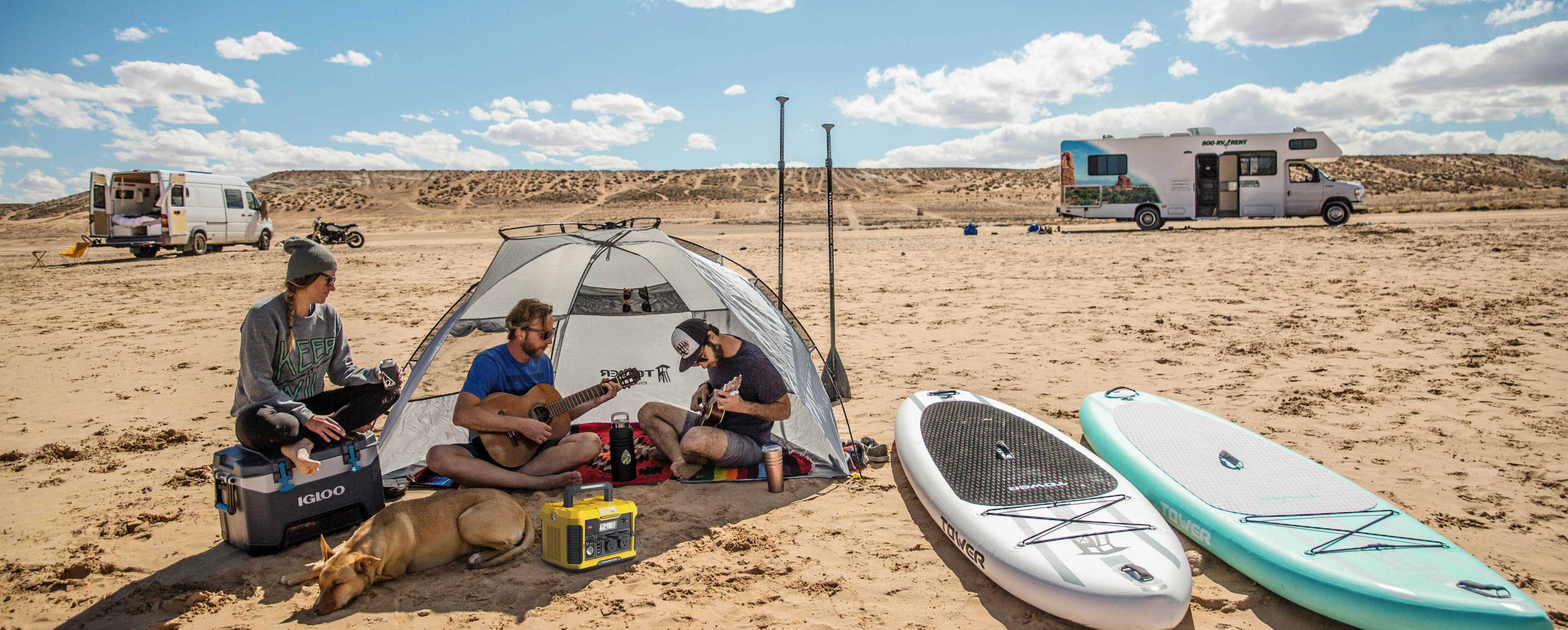 Glamping
A New and Popular Way of Camping
Some people go camping to escape the confines of the city, while other travel to find inspiration or amusement. There are people who like to ruff it in the sticks, going off trail only to rely on themselves to experience mother nature…but for the rest of us who are softies, we prefer to go GLAMPING.
Glamping is a mixture of my two favorite words: "glamour" and "camping".
Glamping first appeared in Australia and Africa where travelers wanted to get up close and personal with exploring without leaving the comforts of home behind.
so what does glamping look like for Americans?
El Cosmico
ADDRESS: 802 S. Highland Ave. Marfa, TX 79843
Hippie Freedom
In the desert of Marfa, Texas, there is a hotel called El Cosmico, though its not so much like a hotel. Rather, it is a collection of refurbished trailers and nomadic tents. The small music festival TRANS-PECO FESTIVAL is held here every year, and is considered an intimate gathering known by everyone. Like minded people get together to enjoy rhythmic music, delicious food, and all-around good company.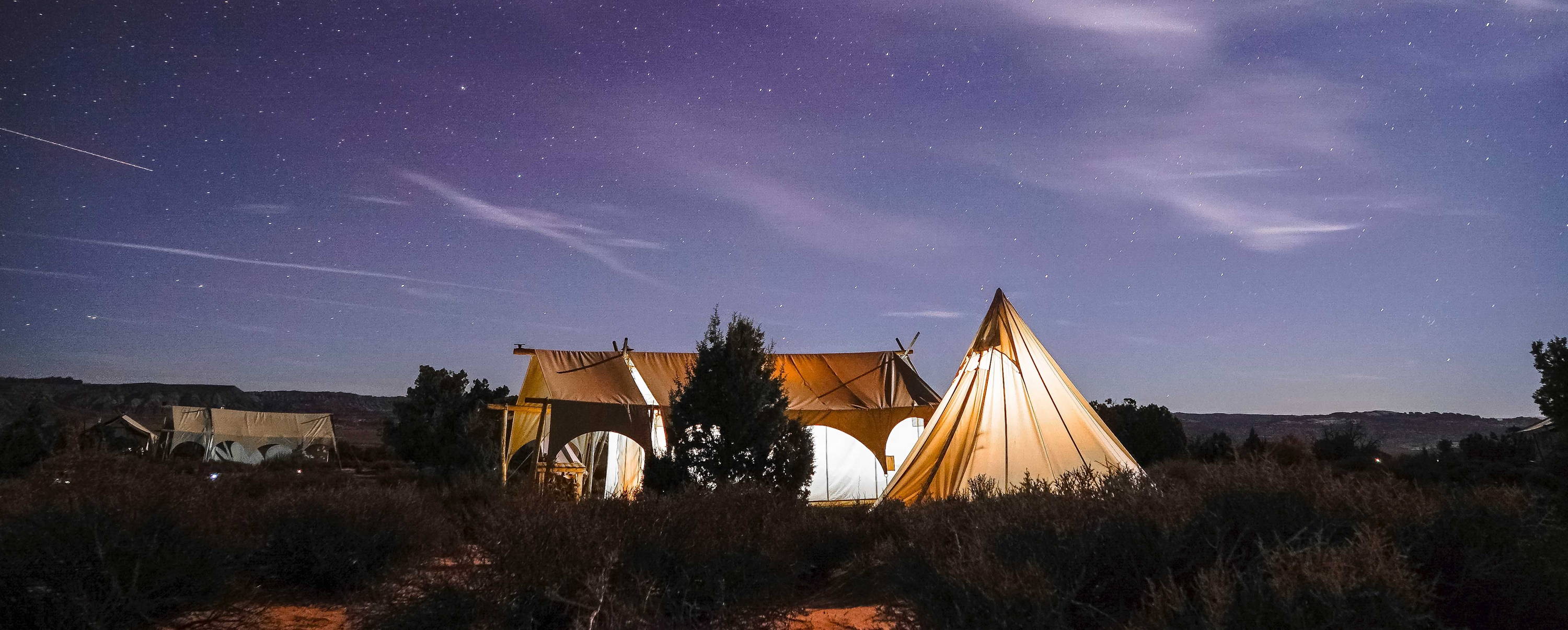 AutoCamp
ADDRESS: 2717 De La Vina Street Santa Barbara , CA 93105
WEB:www.autocamp.com
Trailer Life is the High Life
If you like vintage trailers, then AutoCamp is the place for you. Years ago, AutoCamp partnered with Airstream Inc to customize suite-style camping trailers that everyone could enjoy. Using designs inspired by nature and community, these new trailers are unique and inspiring. The shiny aluminum alloy trailers inspire its visitors to seek adventure, encourages freedom, and brings memories of the Great American Roadtrip.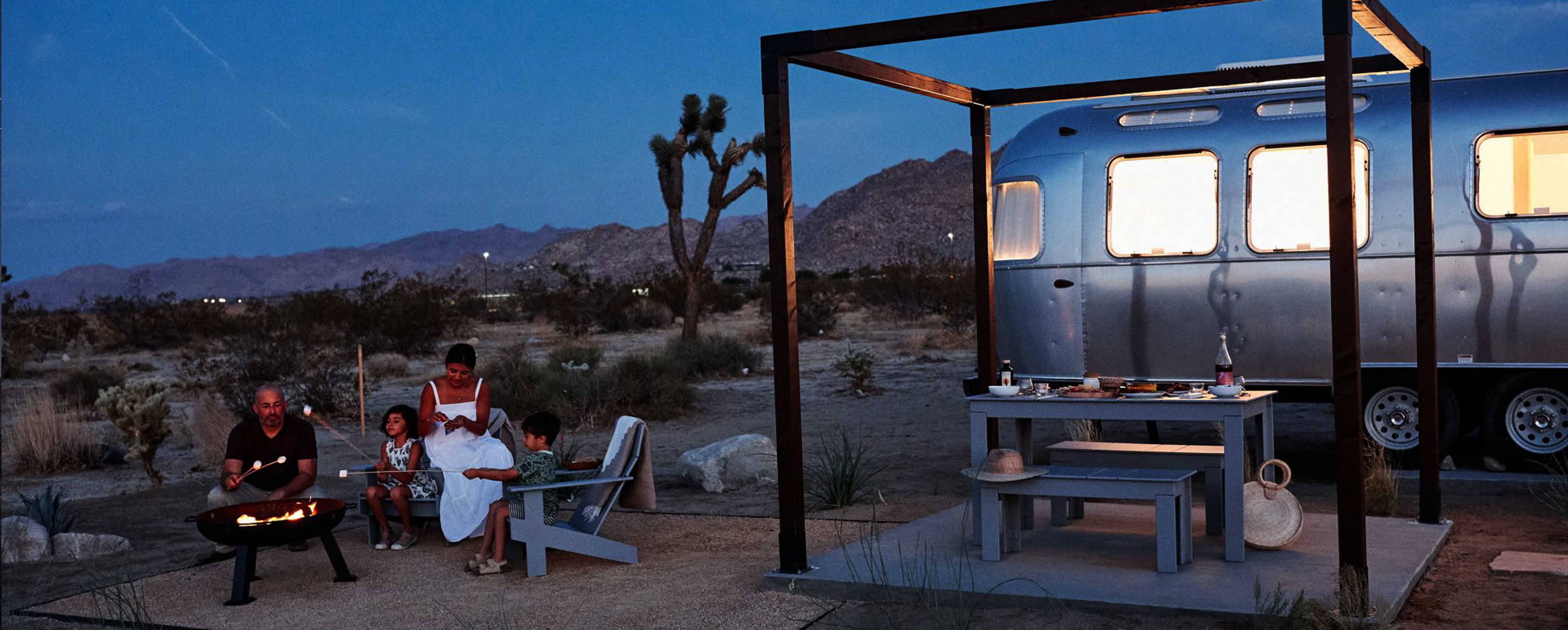 Treebones Resort
ADDRESS:71895 Hwy 1 , South Big Sur, California 93920
Yurts by the Cliff
The Treebones Resort, located in California, has an ocean view of the Big Sur cliffs, which was named one of the "50 Places to Visit in a Lifetime" by National Geographic, and is also number two on the list of "Must-See Quirky Campgrounds", which makes us wonder what kind of campground it really is~
The camp has 16 luxury yurts nestled in the redwoods, each with an unobstructed view of the Pacific Ocean.
In addition, there is a "Habitat Birdhouse" and "Cabin" designed by a local artist, which can only accommodate two people, it is a naked lovey-dovey house!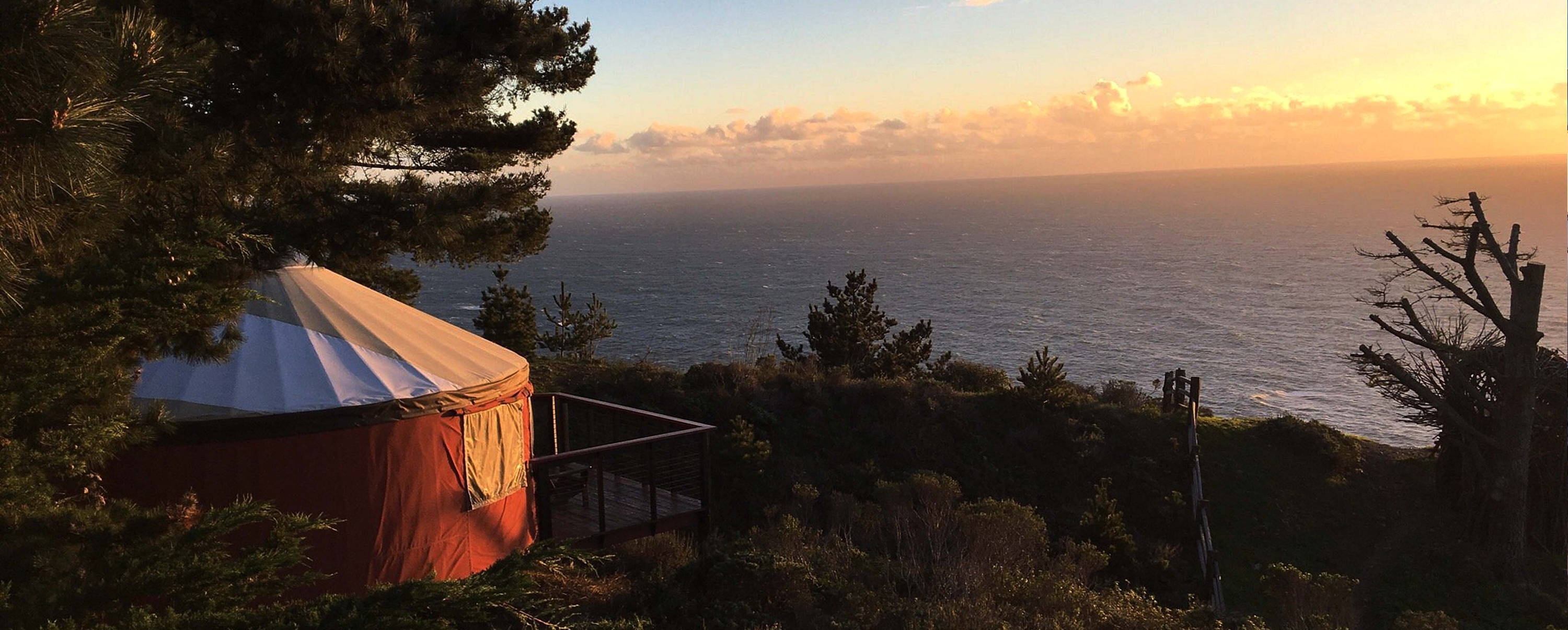 Glamping is not just luxury camping, it's a reflection of harmony between humanity and nature; a state of mind to enjoy the fruits of your labor and the quiet peace of the natural world.
Glamping is just one of many things you can do while traveling.
What's on your travel list?
---
Glamping with Togopower Power Stations