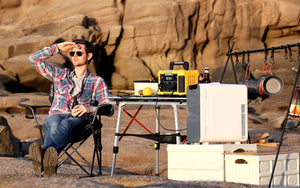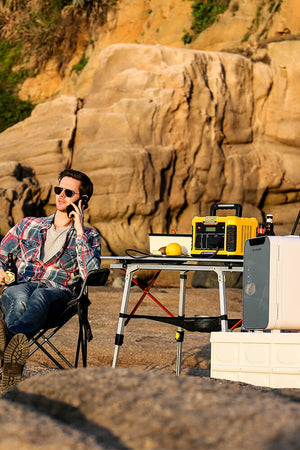 The World's Lightest 1000W Portable Power Station
LITHIUM BATTERY POWER SOLUTION
Togopower Portable Power Station
Togopower power stations are our newest power supplies using lithium battery technology to keep your essentials charged. Equipped with AC outlets, DC ports, and USB ports, you can charge just about anything. Togopower power stations are ecofriendly and provide a simple solution for any back up power needs.
Learn More
PORTABLE APPLICATION OF SOLAR POWER
Foldable Solar Panels
These portable solar panels are the perfect pairing for our Togopower power stations. These units are equipped with a built-in voltage stabilizer circuit junction box, QC3.0 USB ports, and PD45 charging port which can power up devices like smart phones, tablets, laptops, and other devices.
Learn More
ECO-FRIENDLY POWER GENERATOR
Togopower Solar Genset
The Togopower Solar Genset is an excellent combination to keep you powered up off the grid. Whether your power needs are great or small, we can provide a winning combination for all your power needs.
Learn More